Swift Moist Rite Planter Kit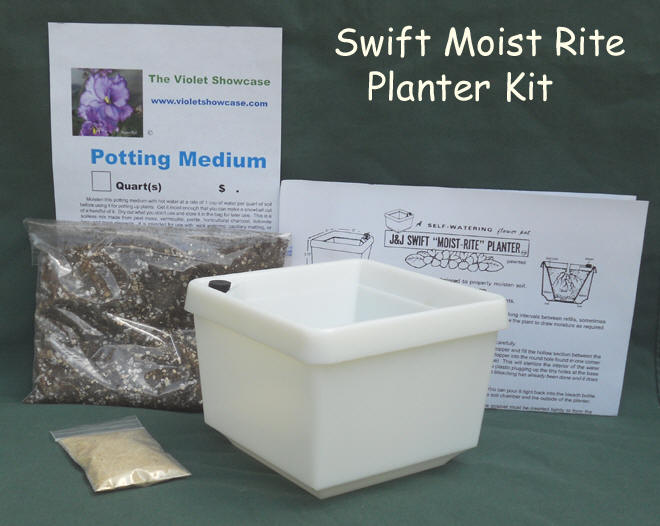 - Includes one of these unusual hollow walled planters, a one-half quart bag of Violet Showcase Potting Medium, a small packet of sand to line the planter bottom, and detailed instructions for prepping and potting your violet. The tiny outlet holes at the base of the inner pot allow water to slowly seep into the soil chamber. Made of high quality plastic. 5" square and 3 ¾ " tall.

Item #834B, Swift Planter Kit $11.89, includes shipping.

Item #834C $7.89, if sent with other supplies
Go back to the Home Page
Go to the next Special Offer
Return to the Special Offers page