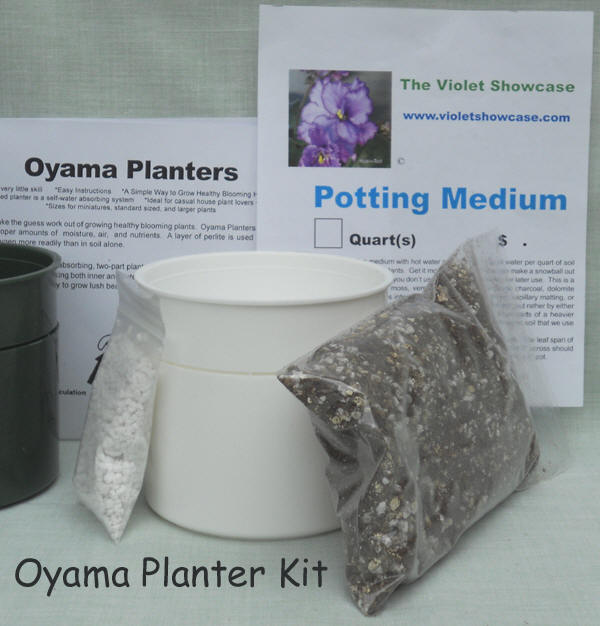 Oyama Planter Kit An Oyama planter is a 2-piece plastic, self-watering pot. The outer pot holds approximately one week's water supply. Your plant is potted directly into the inner pot using a soil less mix. Fill the tube built into the base of the inner pot with perlite. The tube contacts the water in the outer pot and slowly pulls it up into the soil for the plant. Includes a 3.5" Oyama planter with sufficient perlite, and potting mix, plus planting instructions. (My choice of pot color.)

Item #805 Oyama Planter Kit $7.89 Includes shipping

If sent with other supplies: Item #805A $4.69, 8 oz.

Go back to the Home Page

Go to the next Special Offer

Return to the Special Offers page